Jessica Duffy and Brian Bax
Shelley was the perfect choice for our elopement. She is extremely sweet and caring, which is exactly what we were looking for in an officiant. She tailored the ceremony to us and our comfort level, and included a beautiful poem that brought tears to our eyes. She is also very efficient and organized, a true pleasure to work with. Thank you again for being such a big part of our special day!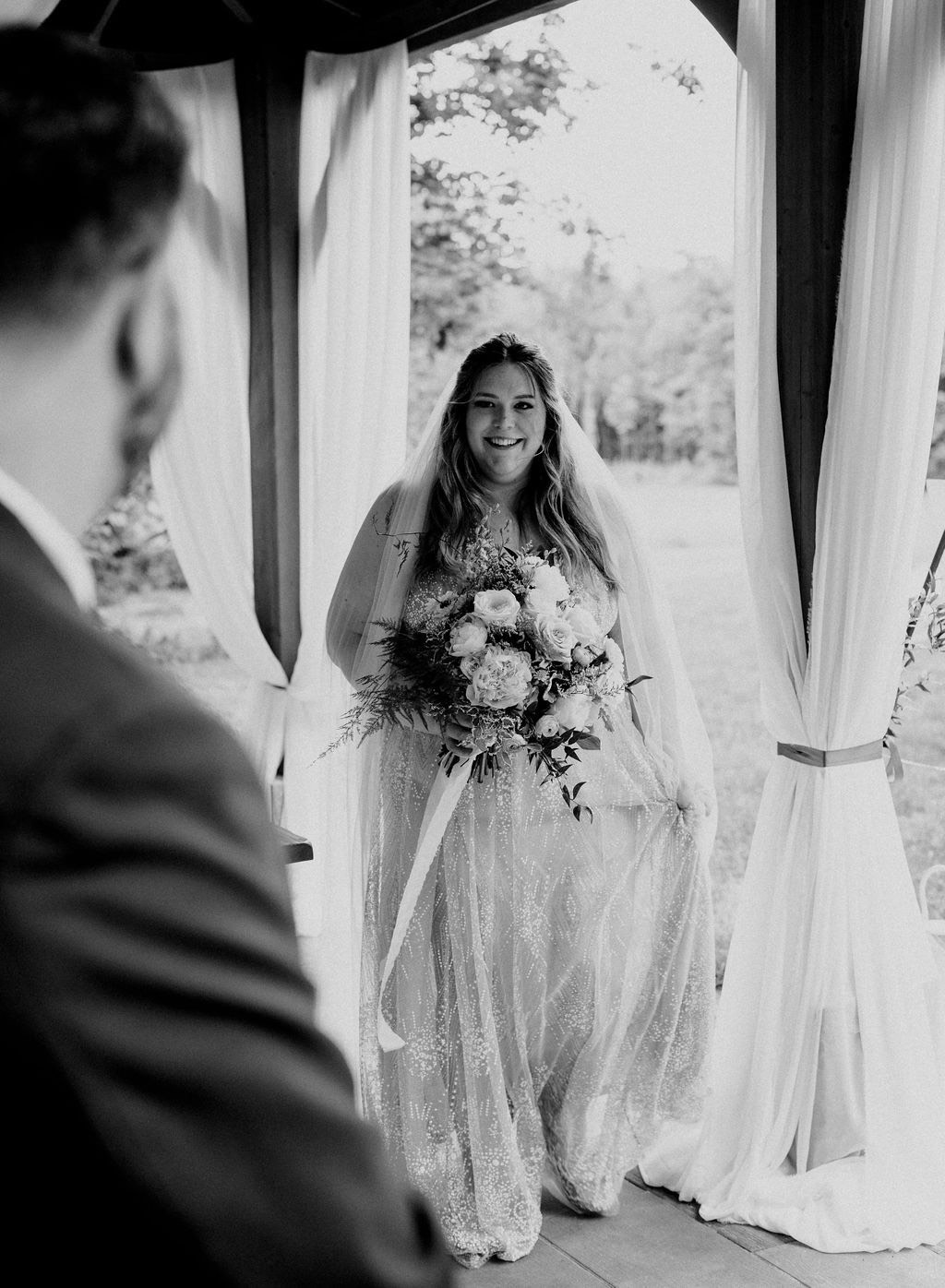 Lindsay Carlton and Max Bailey
Professionalism, Quality, Responsiveness, Value!
We were so happy we went with Shelley as our officiant. Shelley took the time to listen and understand our vision of our wedding and shared insights and guidance on ways to ensure the ceremony flowed well as well as ensure the desired tone for the day. We were immensely grateful for Shelley's calm approach, flexibility and adaptability as our plans changed due to COVID-19. We highly recommend Shelley for others looking for an officiant. Thank you again Shelley for everything!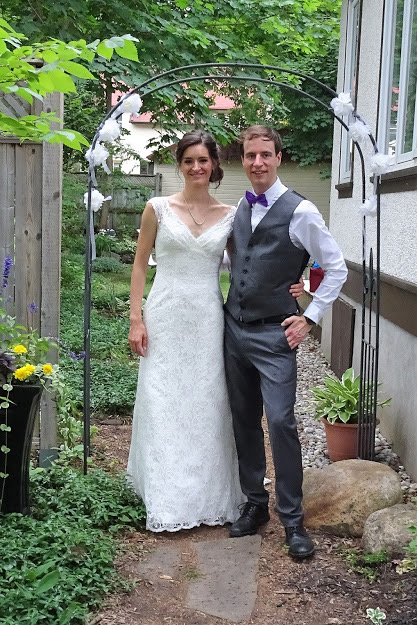 Laura and Benjie
We want to thank you again from the bottom of our hearts. You truly went above and beyond our every expectation and we feel so grateful to have been married by you. I'd also like to add that you were by far the easiest of all of our "vendors" to communicate with. We can't thank you enough for having been such a big part of our wedding day. THANK YOU!!!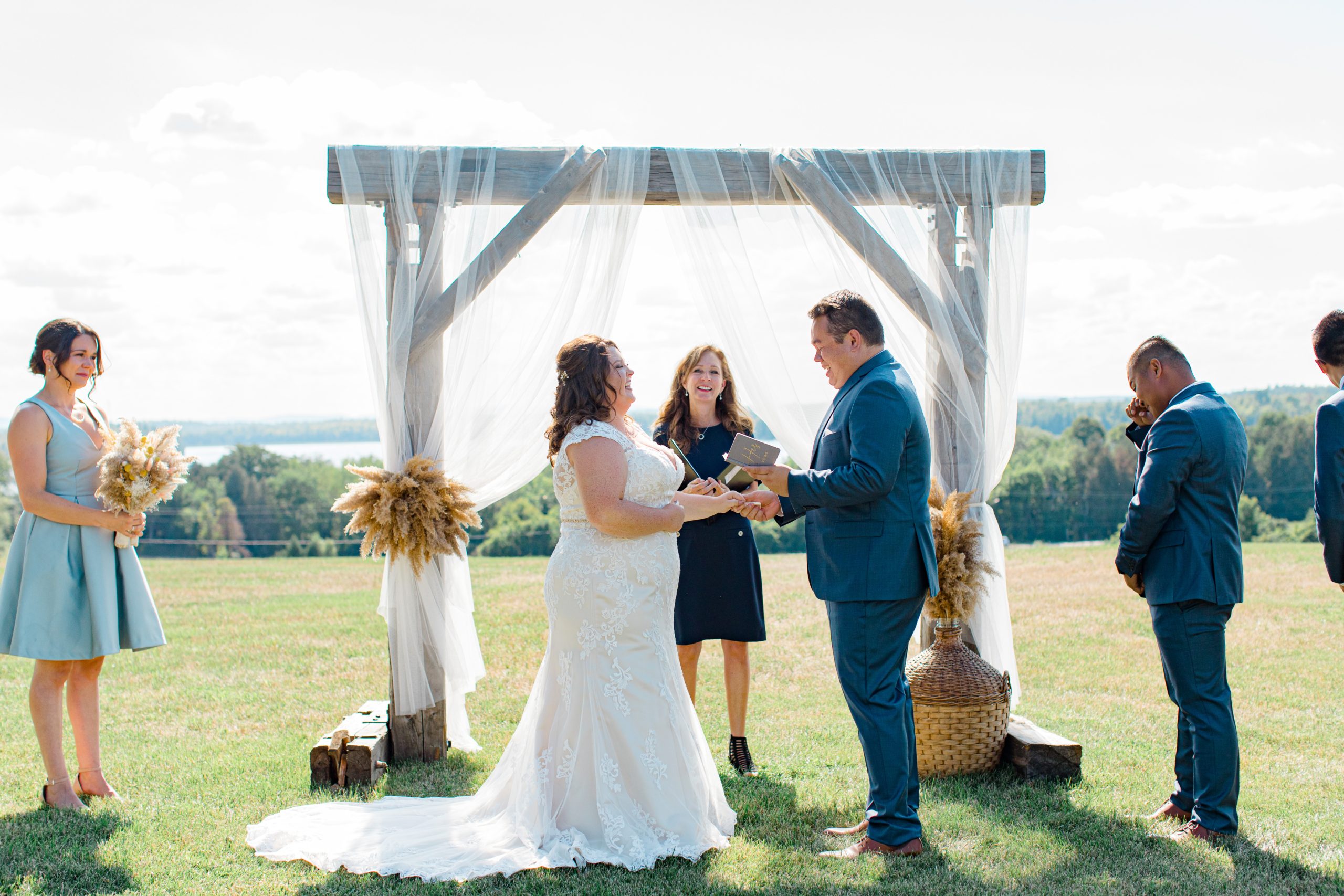 Emma and Rob
Shelley was an amazing officiant. She exceeded our expectations in every way. She was so organized and kind - we loved meeting with her to prepare in the months leading up to the wedding. In our meetings, Shelley asked thoughtful questions to get to know us better and helped us tailor our ceremony to be unique and personal. Shelley is a great communicator and was always checking in with us to ensure our day was perfect. She facilitated our ceremony perfectly and many of our friends and family commented on how professional and kind-hearted she was. We couldn't imagine having another officiant be a part of our day and are so grateful to her. Thank you, Shelley!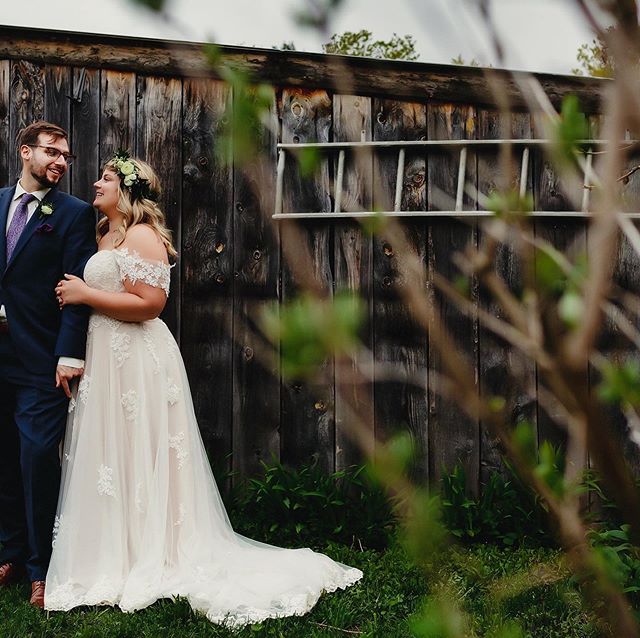 Janet and Aaron
Shelley was amazing to work with! We had ideas of what we wanted and she put everything together to make a beautiful ceremony. She took the time to understand each component, its significance, and suggestions to make it all flow smoothly. Shelley is someone that is very attentive, easy to work with, and detail-oriented. If you're looking for someone that will make your ceremony feel special and unique, then Shelley is your wedding officiant! We couldn't have asked for a better ceremony and she made that possible.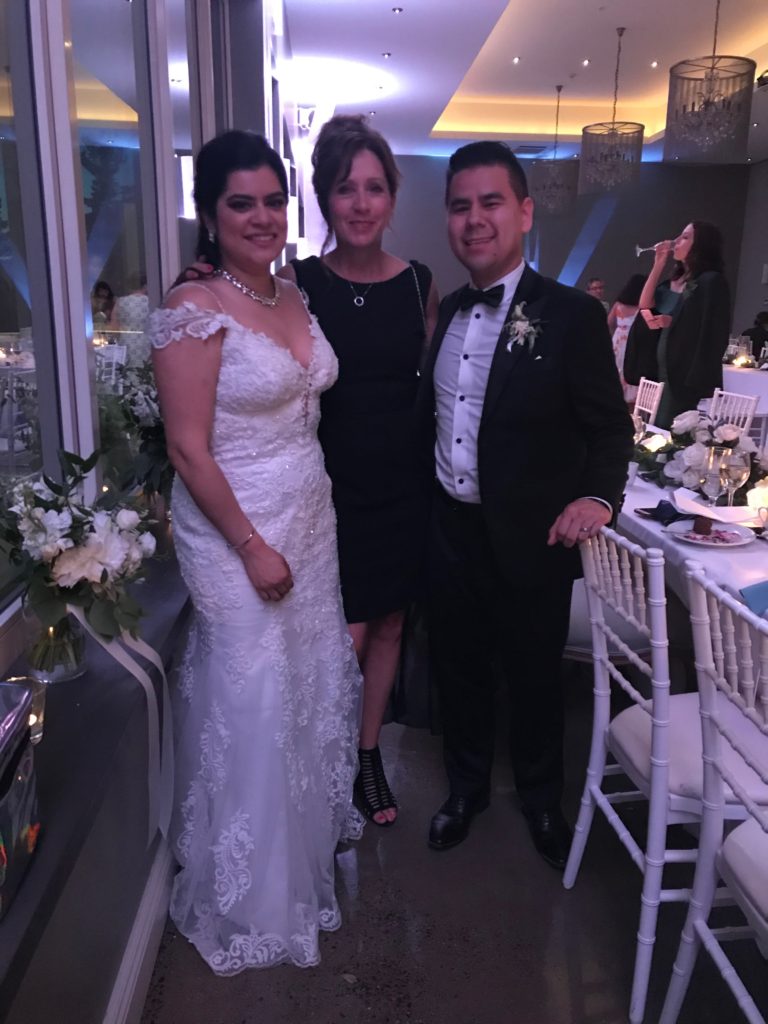 Sarah and Marco
Shelley was just so wonderful to work with.  She made sure we got to create a ceremony we loved and was customized to our wedding by integrating personal touches.

She made the process so smooth and always responded to our questions in an efficient manner, which is what you look for when planning a wedding!  So grateful that this was a stress-free experience with her.  We definitely recommend her to anyone looking for a wedding officiant, it was a beautiful ceremony!

Thank you again Shelley, 5⭐️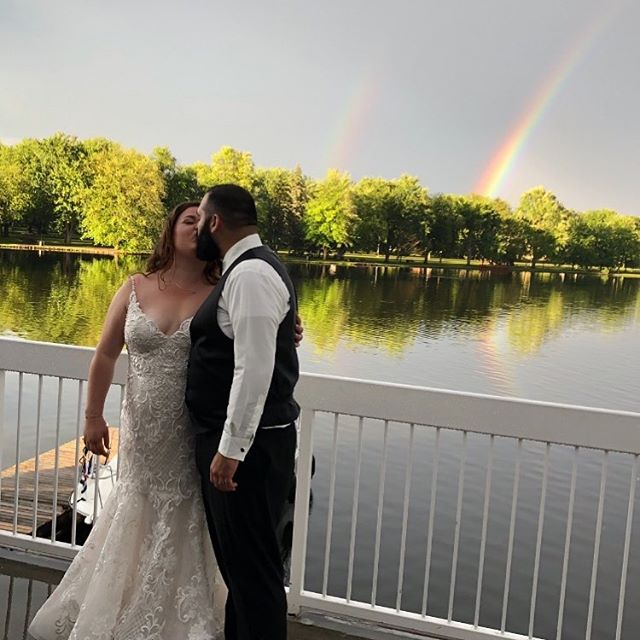 Ally Foster and Dan Cuddy
"We can't say enough about Shelley – she is everything you'd look for in a wedding officiant, and more. Shelley is incredibly organized, creative, confident, and open to the couple's vision for the day. We met with Shelley early on in the process, and were struck by her listening skills. She asked great questions and really focused on our ideas, personalities and needs."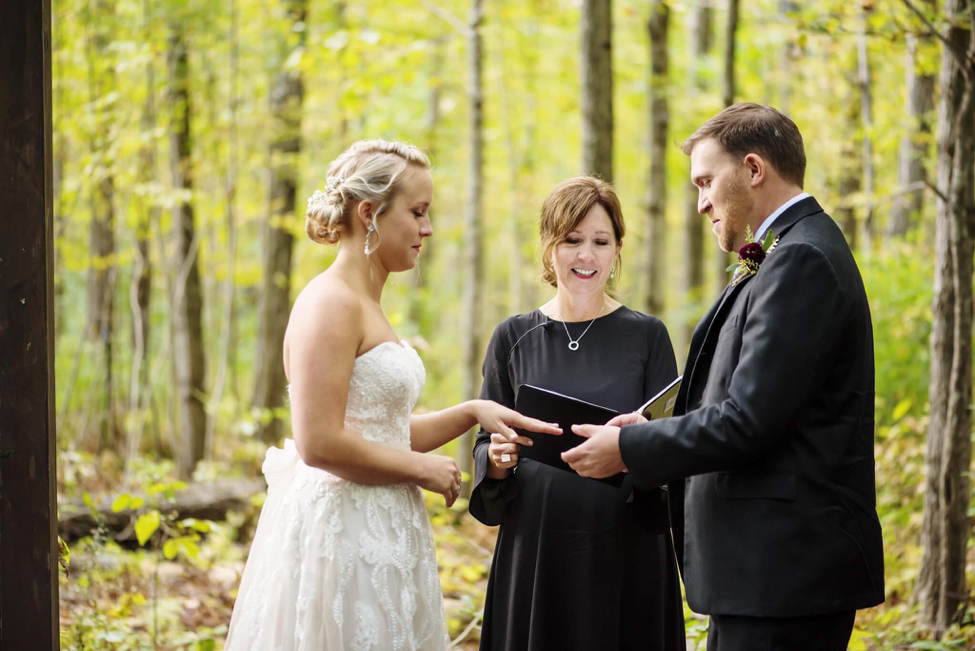 "By the end of the meeting (just by answering her questions and having great conversation) we had a much better understanding of what was important to us for that day, and how we could shape our ceremony so it was meaningful and unique to us. At that point in the planning process, it was such a relief to have a sense of direction. Shelley then provided a wide range of information and resources that we could use to create our ceremony – including examples and templates. At the same time, she encouraged us to be creative and make the ceremony ours. Shelley was fun, enthusiastic and positive from start to finish and her energy and passion for what she does enhanced our excitement on the day of the wedding. She was early for every meeting and the rehearsal, and had all the necessary paperwork organized and clearly marked to keep things easy for us. She also kept a calm and upbeat demeanour despite a few uncontrollable elements during the outdoor ceremony, including some rain and a funny incident that involved a bumble bee trapped in the wedding dress. We would highly recommend Shelley to our friends, family, and others – she not only made the wedding process really easy, she truly added to the enjoyment of it."
Laura and Brad Sinopoli
"Shelley went above and beyond for my husband and I! She met with us to ensure that we were comfortable with the format of the ceremony, what needed to be said and what we were able to customize to fit us as a couple. I felt absolutely no stress about the ceremony because she did such a wonderful job at the rehearsal. Not only is she extremely dedicated to making your ceremony perfect, she is such a wonderful soul. I would highly recommend her!"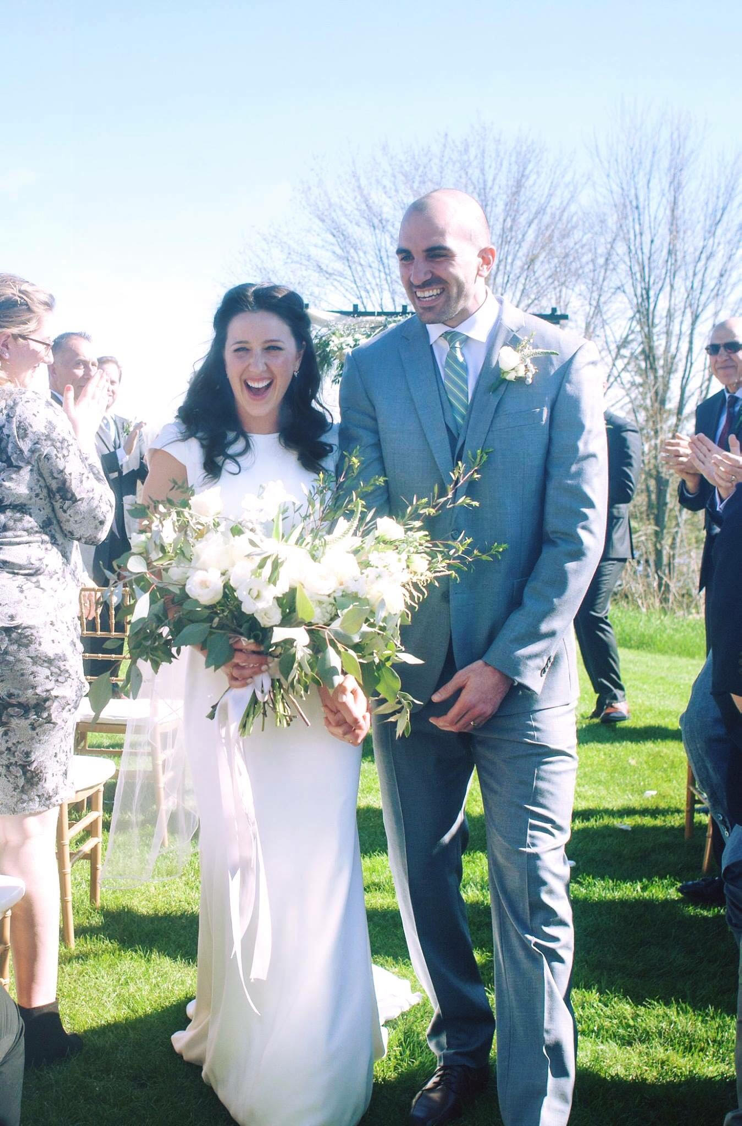 Sara and Brock Zielinski
"Shelley is amazing! She made us feel so comfortable! Shelley is very accommodating and caring! I so look forward to our wedding date! Something that stood out to me tremendously was that she asked our wedding colours, she wants to make sure she blends and is appropriate for photos: extremely thoughtful! As soon to be newly weds we didn't know much about what we needed to do, but Shelley pointed us in the right direction!! 100% recommend her for your wedding!!!"